More info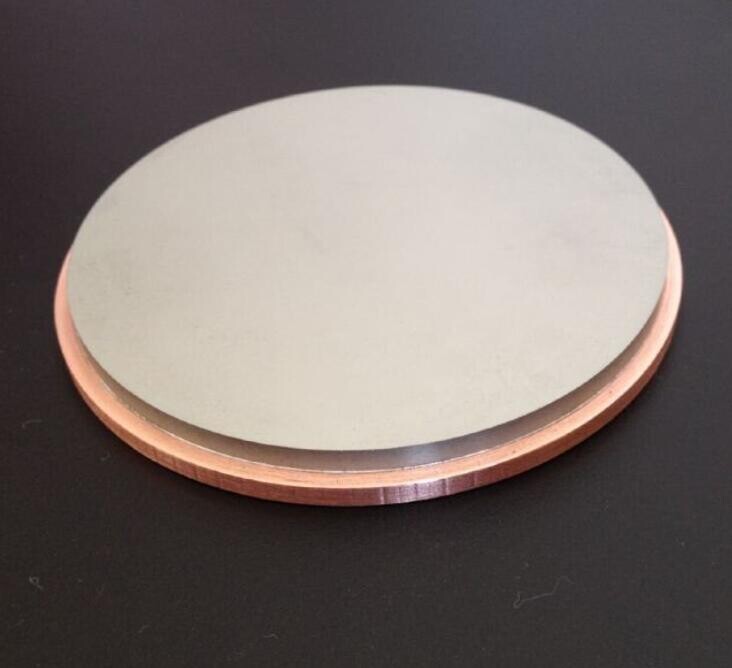 Why chose Indium bonding for your sputter targets?
Indium has the best thermal conductivity of all available bonds and is the most efficient at drawing heat away from the target. Indium is also more malleable than other bonding soldiers and therefore it is more forgiving. An Indium-based Metallic bond provides good thermal and electrical conductivity and is recommended for most sputtering applications.
Advantages of Indium bonding.
Highest thermally conductive bond offered
Thorough bond coverage
Malleable solder allows for thermal expansion during sputtering
Provides support for fragile target materials
Compatible with a wide range of target materials
Specification of Indium bonding.
| | |
| --- | --- |
| Maximum Operating Temperature (°C) | 150° C |
| Thermal Conductivity (W/mK) | 83 |
| Coefficient of Thermal Expansion (K-1) | 32.1 x 10-6 |
| Electrical Resistivity (ohm-cm) | 8 x 10-6 |
| Bond Coverage | >95% |
| Bond Line Thickness | 0.010" ± 0.003" |
Indium bonding

Contents
The melting point of indium is 156.6°C so temperatures in excess of 150°C will cause the bond to melt and fail. Most materials can be indium bonded but there are a few exceptions, please chose the best bonding method for your sputtering targets.
Inquiry to Heeger Materials
Items marked with an asterisk (*) are required.
Privacy Information:
Heeger Materials respects your privacy, and we will NOT sell or provide your personal data to other third parties, or allow them to use your personal data for their own purposes. However, we would like to send you information from time to time by mail or email about our products and special offers in addition to the interest categories you've selected above. Read our Privacy Policy