Sale!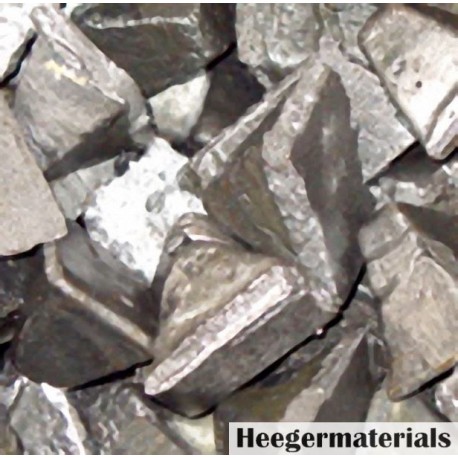 View larger
Cerium Mischmetal (CeM)
HTRE807
New product
Cerium Mischmetal CeM is applied in petroleum and environment protection catalysts, mischmetal, polishing powders and Rare Earth fertilizers. Heeger Materials (HM) provides Cerium Mischmetal CeM at a competitive price. The purity and particle size can be customized.
In Stock
Warning: Last items in stock!
Availability date: 03/01/2013
Please contact us if you need customized services. We will contact you with the price and availability in 24 hours.
More info
Mischmetal, also called Cerium Mischmetal, Rare Earth Mischmetal, or Misch Metal, is a rare earth alloy that is composed of cerium, lanthanum, neodymium, praseodymium, and other rare-earth metals in different proportions. Mischmetal can be further processed into various shapes of ingots. HM stocks a wide variety of rare earth materials for use in electronics, petrochemical, metallurgy, machinery, energy, environmental protection, agriculture, and other fields. We also offer pure metals and compounds for R&D applications.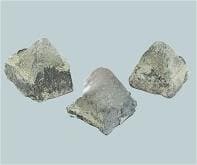 Cerium Mischmetal (CeM) Specifications
Grade
65%
50%
48%N
48%H
48%
CHEMICAL COMPOSITION
TREM (% min.)
98
98
98
99
98
Rare Earth Composition
%
%
%
%
%
La/TREM
Ce/TREM
Pr/TREM
Nd/TREM
30-40
60-70
0.5
0.5
44-50
50-56
0.1
0.1
25-34
48-55
4-6
14-17
25-34
48-55
4-6
14-17
25-33
48 min.
4-7
11-17
Non-Rare Earth Impurities
% max.
% max.
% max.
% max.
% max.
Fe
Si
Mg
S
P
0.5
0.2
0.5
0.02
0.01
0.5
0.2
0.5
0.02
0.01
0.5
0.2
0.5
0.02
0.01
0.2
0.05
0.05
0.02
0.01
0.5
0.2
0.5
0.02
0.01
Cerium Mischmetal (CeM) Applications
Used in the manufacturing of vacuum tubes as an oxygen getter.
Used in metal hydride technology-based batteries.
Used as a spark source for initializing fires and flames.
Used as an alloying additive in ductile iron foundry.
Cerium Mischmetal (CeM) Storage and Packing
Cerium Mischmetal (CeM) should keep sealed and stored in a dry place, avoiding moisture and being exposed to air for a long time. The small-sized products are packaged in cartons and the large-sized products are packaged in wooden boxes. The special package could be made according to customers' requirements.

Inquiry to Heeger Materials
Items marked with an asterisk (*) are required.
Privacy Information:
Heeger Materials respects your privacy, and we will NOT sell or provide your personal data to other third parties, or allow them to use your personal data for their own purposes. However, we would like to send you information from time to time by mail or email about our products and special offers in addition to the interest categories you've selected above. Read our Privacy Policy