More info
Cerium Nitride (CeN) Powder can be used to make various inorganic composites, such as high-performance ceramics, semiconductor materials, luminescent materials, etc. Heeger Materials can provide high-quality Cerium Nitride (CeN) Powder at a competitive price.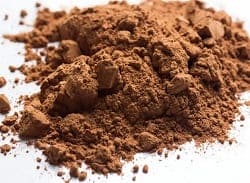 Formula: CeN
Density: 7.89 g/cm³
Melting point: 2557℃
Molecular weight: 154.12 g/mol
CAS: 25764-08-3
Cerium Nitride Powder Chemical Analysis
Product

Purity (%)

Particle D50 (μm)

Impurity (ppm)

Fe

Si

Ca

Al

Mg

Mo

C

Y

HM-CeN-1

99.99

3-5

25

14

10

8

10

10

2

1

HM-CeN-2

99.9

8-15

120

89

87

12

53

10

24

1
Cerium Nitride Powder Properties
Cerium Nitride (CeN) Powder can be decomposed into cerium oxide and ammonia in contact with water. It reacts with dilute sulfuric acid to produce cerium sulfate and ammonium sulfate. Heating cerium nitride in the hydrogen stream produces cerium trihydride and ammonia gas.

Cerium Nitride Powder Applications
Material of corrosion-resistant milling cutters
Material of grid cable fixing clip
Modification of cerium metal surface
Cerium Nitride Powder Storage and Packing
Cerium Nitride (CeN) Powder should be kept sealed and stored in a cool, dry place, and make sure the workroom is well-ventilated or exhausted. The vacuum packing is 1 kg/bag, 25 kg/drum, or as required.

Inquiry to Heeger Materials
Items marked with an asterisk (*) are required.
Privacy Information:
Heeger Materials respects your privacy, and we will NOT sell or provide your personal data to other third parties, or allow them to use your personal data for their own purposes. However, we would like to send you information from time to time by mail or email about our products and special offers in addition to the interest categories you've selected above. Read our Privacy Policy