More info
Calcium Nitride (Ca3N2) Powder hydrolyzes when it meets water, producing calcium hydroxide and emitting ammonia. Heeger Materials provides high-quality Calcium Nitride (Ca3N2) Powder at a competitive price, which is a chemical reagent and the main raw material of phosphor.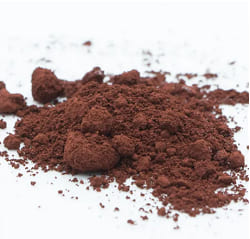 Formula: Ca3N2
Molecular Weight: 148.25g/mol
Melting Point: 1195℃
Density: 2.670 g/cm

3

CAS: 12013-82-0

Water Soluble: Reaction
Calcium Nitride Powder Specifications
Product

Purity (%)

Particle D50 (μm)

Impurity (ppm)

Fe

Mn

Mg

Cu

Ni

Al

Ca3N2

99.99

-50mesh

6

8

26

15

3

14
Calcium Nitride Powder Properties

High-temperature resistance
Impact resistance
Good thermal conductivity
Soluble in dilute acid and decomposes in alcohol
Calcium Nitride Powder Production Process
Calcium nitride can be produced by reacting monolithic calcium in a stream of nitrogen. After distillation and purification of the fine fibrous calcium metal in the nickel boat, in the pure N2 gas stream heated at 450 ℃ 3 ~ 4 h. Because, at this temperature calcium metal crystalline transformation (hexagonal crystal Ca → body-centered cubic Ca), the metal lattice structure becomes loose, so the nitride reaction is fast, you can get calcium nitride.
Calcium Nitride Powder Application
Calcium nitride is mainly used as a chemical reagent and is the main raw material of phosphor.

It can also be used as a hard alloy, diamond tool, metal ceramics, and high-temperature-resistant alloy additives.

Calcium nitride has excellent properties such as high-temperature resistance, impact resistance, good thermal conductivity, etc. It is widely used in the electronic industry, ceramic industry, and other fields.
Calcium Nitride Powder Storage and Packing
Calcium Nitride (Ca3N2) Powder should be kept sealed and stored in a cool and dry place. The vacuum packing is 1kg/bag, 25 kg/drum, or as required.

Inquiry to Heeger Materials
Items marked with an asterisk (*) are required.
Privacy Information:
Heeger Materials respects your privacy, and we will NOT sell or provide your personal data to other third parties, or allow them to use your personal data for their own purposes. However, we would like to send you information from time to time by mail or email about our products and special offers in addition to the interest categories you've selected above. Read our Privacy Policy