Silicon Nitride (Si3N4) Powder is a grey powder. Moh's hardness is 8.5. HM provides high-quality Silicon Nitride (Si3N4) Powder at a competitive price, which is an important structural ceramic material. It is a super-hard substance, inherently lubricious and resistant to wear and tear, and is an atomic crystal; it resists oxidation at high temperatures. It is also resistant to hot and cold shocks, and will not shatter when heated in air to over 1000 °C, sharply cooled, and then sharply heated.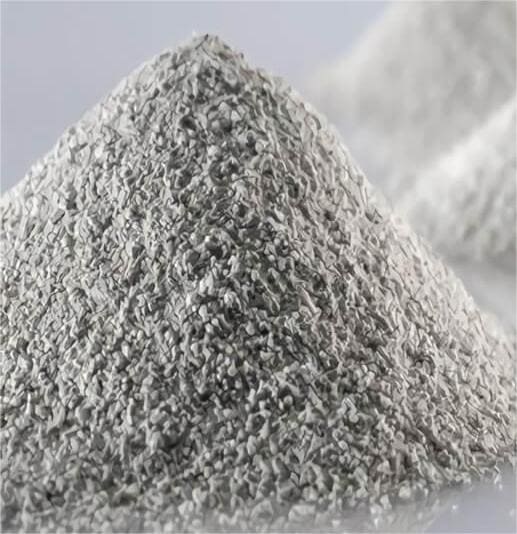 Formula: Si3N4
Density: 3.17 g/cm³
Refractive index: 2.016
CAS: 12033-89-5
Water soluble: insoluble
Silicon Nitride Powder Specifications
Product

Phase Ratio

Purity (%)

Particle D50 (μm)

Element content (%)

Impurity (ppm)

N

O

C

Si free

Fe

Al

Ca

SiN

β>50%

99.999

<2.5

>38.5

<0.8

<0.15

<0.3

<5

<3

<3

SiN

β>50%

99.999

<0.8

>38.0

<2.0

<0.2

<1.2

<30

<20

<20

SiN

α>70%

99.95

<0.8

>38.5

<1.0

<0.2

<0.5

<50

<200

<50

SiN

α>92%

99.50

<2.5

>38.5

<2.5

<0.2

<0.5

<2000

<2000

<500

SiN

α>95%

99.00

<5.0

>38.0

<2.0

<0.2

<0.5

<4000

<4000

<1000

SiN

Amorphous

97.00

<50nm

>38.0

<0.2

<0.05

N/A

<600

<5

<5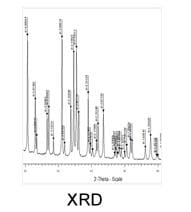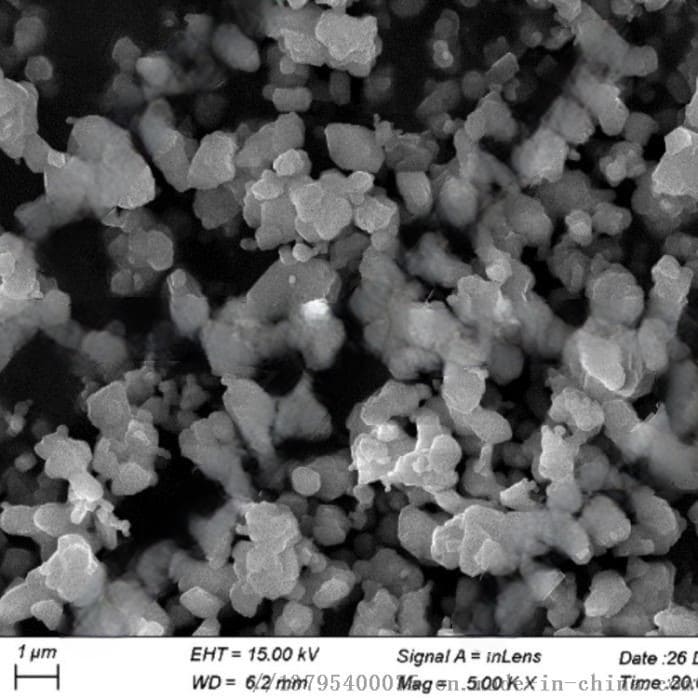 Silicon Nitride Powder Properties
Silicon nitride is divided into α, β, and three crystal types.
α is a low-temperature phase (1350-1450 ℃ generated), the temperature reaches 1500 ℃ above α will be converted into β, α, and β phase is often symbiotic, γ phase can only be obtained at very high temperatures and high pressure.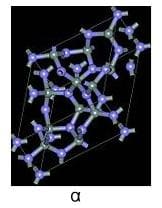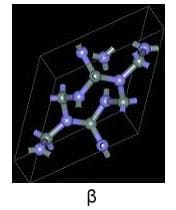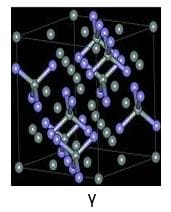 Silicon Nitride Powder Production Process
Silicon nitride (Si3N4) can be produced as a powder or as a film. The main methods are direct nitridation of silicon, the reaction of SiCl4 and NH3, carbothermal reduction of SiO2, and CVD. These versatile methods yield Si3N4 with high hardness, melting point, and chemical resistance for many applications.
Silicon Nitride Powder Applications
Automotive engine parts
High-end bearings
High-temperature resistant parts for immersion heaters
Human medical replacement parts
Cutting tools
Electronic shielding materials
IGBT
Solar polysilicon crucibles
Silicon nitride powder has various applications due to its high-temperature resistance, high strength, and good thermal shock resistance. Adding fluxes lowers the sintering temperature of silicon nitride ceramics to 1500-1700°C using discharge plasma sintering. Although silicon nitride ceramics have excellent properties, their high cost limits market share. Reducing costs will expand their applications.
Silicon Nitride Powder Storage and Packing
Silicon Nitride (Si3N4) Powder should be kept sealed and stored in a cool and dry place. The vacuum packing is 100g/bag, 1kg/bag, 25 kg/drum, or as required.