Sale!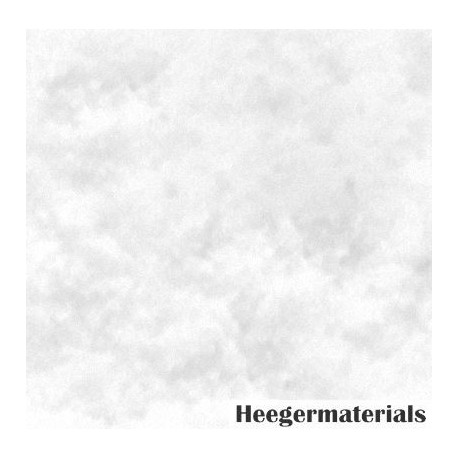 View larger
Samarium Carbonate Sm2(CO3)3.xH2O
HTRE835
New product
Samarium Carbonate Sm2(CO3)3.xH2O is applied in petroleum and environment protection catalysts, mischmetal, polishing powders and Rare Earth fertilizers. Heeger Materials (HM) provides Samarium Carbonate Sm2(CO3)3.xH2O at a competitive price. The purity and particle size can be customized.
In Stock
Warning: Last items in stock!
Availability date: 03/01/2013
Inquiry
Please contact us if you need customized services. We will contact you with the price and availability in 24 hours.
More info
HM stocks a wide variety of rare earth materials for use in electronics, petrochemical, metallurgy, machinery, energy, environmental protection, agriculture and other fields. We also offer pure metals and compounds for R&D applications.
Samarium(III) carbonate hydrate (Sm2(CO3)3•xH2O) Powder
38245-37-3

Sm2(CO3)3•xH2O

Molar mass:480.75 g/mol (Anhydrous)
Appearance:white to light yellow powder
Melting Point:>500°C
Solubility in H2O:Insoluble
Application
Samarium Carbonate has specialized uses in glass, phosphors, lasers, and thermoelectric devices. Samarium is added to ceramics and glasses where it increases the absorption of infrared light. It is also used as a catalyst and chemical reagent. Samarium catalysts assist decomposition of plastics, dechlorination of pollutants. One of the most important applications of Samarium is in Samarium–Cobalt magnets, which have a nominal composition of SmCo5 or Sm2Co17. These magnets are found in small motors, headphones, and high-end magnetic pickups for guitars and related musical instruments.
Specifications
Grade
99.99%
99.9%
99%
CHEMICAL COMPOSITION
Sm2O3/TREO (% min.)
99.99
99.9
99
TREO (% min.)
45
45
45
Rare Earth Impurities
ppm max.
% max.
% max.
Pr6O11/TREO
Nd2O3/TREO
Eu2O3/TREO
Gd2O3/TREO
Y2O3/TREO
50
100
100
50
50
0.01
0.05
0.03
0.02
0.01
0.03
0.25
0.25
0.03
0.01
Non-Rare Earth Impurities
ppm max.
% max.
% max.
Fe2O3
SiO2
CaO
Cl-
NiO
CuO
CoO
5
50
100
100
10
10
10
0.001
0.015
0.02
0.01
0.003
0.03
0.03
0.02
Packing and Shipping
The products are vacuum-sealed. The MSDS and Material Certification Sheets will be packed with the product.
Inquiry to Heeger Materials
Items marked with an asterisk (*) are required.
Privacy Information:
Heeger Materials respects your privacy, and we will NOT sell or provide your personal data to other third parties, or allow them to use your personal data for their own purposes. However, we would like to send you information from time to time by mail or email about our products and special offers in addition to the interest categories you've selected above. Read our Privacy Policy