Sale!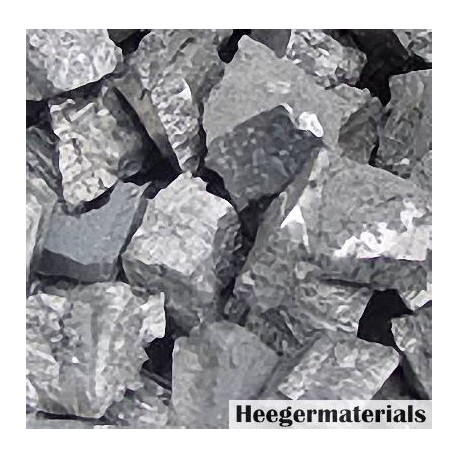 View larger
Dysprosium Metal, Dy
HTRE879
New product
Dysprosium Metal is applied in petroleum and environment protection catalysts, mischmetal, polishing powders and Rare Earth fertilizers. HM provides Dysprosium Metal Dy at a competitive price. The purity and particle size can be customized.
In Stock
Warning: Last items in stock!
Availability date: 03/01/2013
Please contact us if you need customized services. We will contact you with the price and availability in 24 hours.
More info
Dysprosium is a chemical element with the symbol Dy and atomic number 66. It is a rare earth element with a metallic silver luster. HM stocks a wide variety of rare earth materials for use in electronics, petrochemical, metallurgy, machinery, energy, environmental protection, agriculture, and other fields. We also offer pure metals and compounds for R&D applications.
Phase at STP: solid

Melting point: 1680 K (1407 °C, 2565 °F)

Boiling point: 2840 K (2562 °C, 4653 °F)

Density (near r.t.): 8.540 g/cm3

when liquid (at m.p.): 8.37 g/cm3

Heat of fusion: 11.06 kJ/mol

Heat of vaporization: 280 kJ/mol

Molar heat capacity: 27.7 J/(mol•K)

EINECS No.: 231-073-9

CAS: 7429-91-6

Dysprosium Metal is an important additive for NdFeB permanent magnets to raise the Curie temperature and improve temperature coefficiency. Another most promising use of high purity Dysprosium Metal is in the magnetostrictive alloy TEFENOL-D. There are also other applications for some special master alloys. Dysprosium Metal can be further processed into various shapes of ingots, pieces, wires, foils, slabs, rods, discs, and powder. It is highly susceptible to magnetization, they are employed in various data-storage applications, such as in hard disks.
Grade
99.99%D
99.99%
99.9%
99%
CHEMICAL COMPOSITION
Dy/TREM (% min.)
99.99
99.99
99.9
99
TREM (% min.)
99.9
99.5
99
99
Rare Earth Impurities
ppm max.
ppm max.
% max.
% max.
Gd/TREM
Tb/TREM
Ho/TREM
Er/TREM
Tm/TREM
Yb/TREM
Lu/TREM
Y/TREM
20
30
30
10
10
10
10
10
20
30
30
10
10
10
10
10
0.05
0.05
0.05
0.05
0.03
0.03
0.03
0.03
0.1
0.1
0.1
0.1
0.05
0.05
0.05
0.1
Non-Rare Earth Impurities
ppm max.
ppm max.
% max.
% max.
Fe
Si
Ca
Al
Mg
W
O
C
Cl
300
50
100
100
50
500
500
100
50
1000
100
500
100
100
500
1500
150
100
0.12
0.01
0.1
0.03
0.01
0.1
0.2
0.03
0.01
0.15
0.01
0.1
0.05
0.05
0.1
0.3
0.03
0.02
Application
Dysprosium is used, in conjunction with vanadium and other elements, in making laser materials and commercial lighting. Because of dysprosium's high thermal-neutron absorption cross-section, dysprosium-oxide–nickel cermets are used in neutron-absorbing control rods in nuclear reactors.
Dysprosium is used in dosimeters for measuring ionizing radiation.
Dysprosium iodide and dysprosium bromide are used in high-intensity metal-halide lamps. These compounds dissociate near the hot center of the lamp, releasing isolated dysprosium atoms.
Several paramagnetic crystal salts of dysprosium (Dysprosium Gallium Garnet, DGG; Dysprosium Aluminum Garnet, DAG; Dysprosium Iron Garnet, DyIG) are used in adiabatic demagnetization refrigerators.
Packing: The products are vacuum-sealed. The MSDS and Material Certification Sheets will be packed with the product.
Inquiry to Heeger Materials
Items marked with an asterisk (*) are required.
Privacy Information:
Heeger Materials respects your privacy, and we will NOT sell or provide your personal data to other third parties, or allow them to use your personal data for their own purposes. However, we would like to send you information from time to time by mail or email about our products and special offers in addition to the interest categories you've selected above. Read our Privacy Policy