Sale!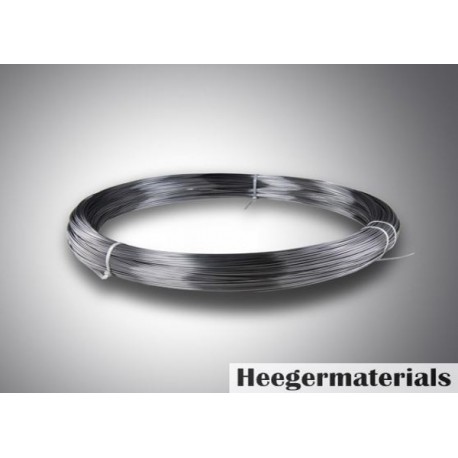 View larger
Hafnium Wire (Hf Wire)
HTHF1499
New product
Hafnium wire is drawn from high-purity hafnium metal. The main industrial application of hafnium wire is as a plasma emitter for plasma cutting machine electrodes. HM provides customized Hafnium Wire with the shortest lead time and the best price.
In Stock
Warning: Last items in stock!
Availability date: 03/01/2013
Please contact us if you need customized services. We will contact you with the price and availability in 24 hours.
More info
Hafnium wire has the properties of high-temperature resistance, corrosion resistance, oxidation resistance, easy processing, rapid heat absorption, and heat release, and is used as atomic energy materials, alloy materials, high-temperature resistant materials, electronic materials, etc. HM provides high-purity hafnium (Hf) Wire at a competitive price, which can be used in scientific research or industrial production.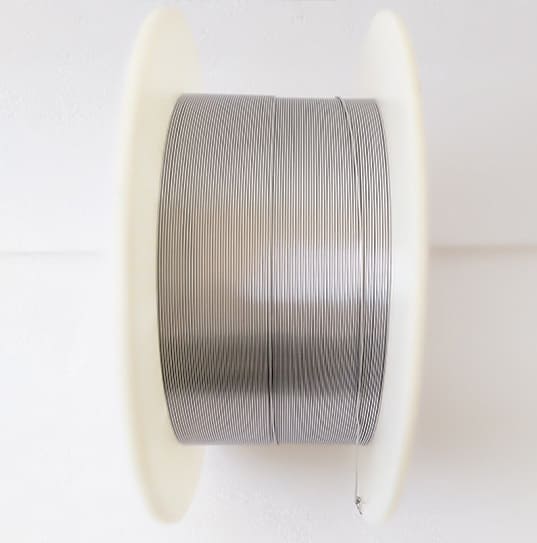 Hafnium Wire Purity
Hf+Zr≥99.95%, Zr </= 2.5
Hafnium Wire Types
Hafnium wire for plasma cutting

Hafnium wire for electrode tip of cutting machine

Hafnium wire for evaporation
Hafnium Wire Form
Straight Hf wire
Coiled Hf wire
Hafnium Wire Packaging
The hafnium wire is carefully handled to minimize damage during storage and transportation and to preserve the quality of our products in their original condition.
Inquiry to Heeger Materials
Items marked with an asterisk (*) are required.
Privacy Information:
Heeger Materials respects your privacy, and we will NOT sell or provide your personal data to other third parties, or allow them to use your personal data for their own purposes. However, we would like to send you information from time to time by mail or email about our products and special offers in addition to the interest categories you've selected above. Read our Privacy Policy