Nickel Based: Inconel 625 Spherical Powder
Alternative designation: 2.4856 or N06625
Inconel 625 is a nickel-based superalloy that possesses high strength properties and resistance to elevated temperatures. It also demonstrates remarkable protection against corrosion and oxidation. Its ability to withstand high stress and a wide range of temperatures, both in and out of the water, as well as being able to resist corrosion while being exposed to highly acidic environments makes it a fitting choice for nuclear and marine applications. Typical applications are seawater components, flare stacks, aircraft ducting systems, specialized seawater equipment, chemical process equipment, turbine shroud rings, engine thrust-reverser systems, and jet engine exhaust systems.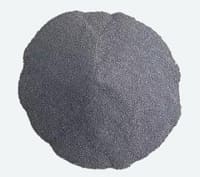 IN625 Spherical Powder Characteristics
Chemical Composition [ wt.% ]
Element Min Max
Cr 20.0 23.0
Mo 8.0 10.0
Nb+Ta 3.15 4.15
Fe 5.0
Ni Balance Balance
IN625 Spherical Powder Particle Size
5-25μm, 15-45μm, 15-53μm, 45-75μm, 45-105μm, 75-150μm. (Various granularities can be customized according to customer requirements)
IN625 Spherical Powder Production
We developed a unique powder production process to provide perfect spherical powders (patent pending). Any metal or alloy can be atomized according to your needs. Our processes are run with Argon as atomization gas in a dust-free production environment to guarantee maximum product quality. Any process (production, classifying, screening, packaging) can be done under Argon 5.0, so oxygen-free production can be guaranteed.
IN625 Spherical Powder Screening
With various screening technologies (Cucciolini, Russel-Finex, Kellner) we can screen your powder at grain sizes from 10 to 1000 microns.
IN625 Spherical Powder Classifying
With our state-of-the-art classifiers (Noll) we can provide narrow particle size distributions, produce ultrafine powders (d99<5 microns), or remove dust from your powders.
IN625 Spherical Powder Packaging
In625 Spherical Powder should be stored in a sealed container in a dry and cool place, and should not be exposed to air for an extended period of time. We offer vacuum-sealed packaging including 100g/bag, 500g/bag, 1kg/bag, and 25kg/drum, or we can offer customized packaging as per specific requirements.