New
Sale!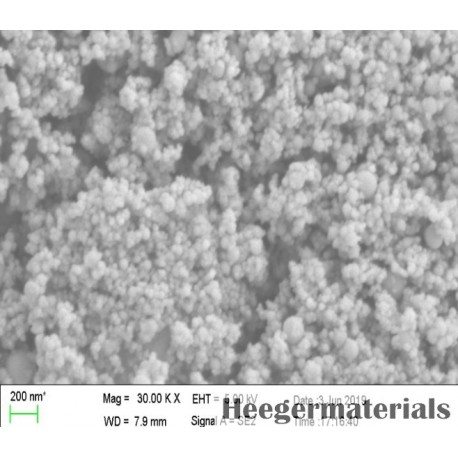 View larger
Nanometer Spherical Tantalum Powder, CAS 7440-25-7
New product
Spherical tantalum powders are produced by a variable current laser ion beam vapor phase process and are available in a wide range of particle sizes and alloy compositions, which can be used in scientific research or industrial production.
In Stock
Warning: Last items in stock!
Availability date: 03/01/2013
Please contact us if you need customized services. We will contact you with the price and availability in 24 hours.
More info
Nanometer Spherical Tantalum Powder has excellent properties of uniform particle size, complete surface structure, easy dispersion, large specific surface area, and high surface activity. Heeger Materials Inc can supply Nanometer Spherical Tantalum Powder at the highest quality and the lowest price.
Nanometer Tantalum Powder Specifications
| | | | | | | | |
| --- | --- | --- | --- | --- | --- | --- | --- |
| Grade | Product | Particle Size | Purity (%) | Specific Surface Area | Bulk Density | Crystal Structure | Color |
| Nano-Level | HM-Ta-1 | 50nm | 99.9 | 5.4m2/g | 1.2g/cm3 | Spherical | Black |
| Micro-Level | HM-Ta-2 | 20μm | 99.9 | 1.5m2/g | 17.6g/cm3 | Spherical | Black |
Purity: 99.9%
Density: 16.5g/cm3
Melting point: 2800℃
CAS: 7440-25-7

Nanometer Tantalum Powder Application
Because of its malleability, high-temperature resistance, and corrosion resistance, nanometer tantalum powder is widely used in the following fields:
chemical, electronic, military, mechanical, and aerospace fields
manufacture electronic components, heat-resistant materials, anti-corrosion equipment, catalysts, molds, advanced optical glass, etc.
in the medical field as a human body test entry, surgical material, and contrast agent.
Nanometer Tantalum Powder Packing
Nanometer tantalum powder supplied by Heeger Materials Inc can be packed according to our customer's requirements. Normally vacuum-sealed in plastic bags, 500g/bag, 1kg/bag, 25kg/drum.

Inquiry to Heeger Materials
Items marked with an asterisk (*) are required.
Privacy Information:
Heeger Materials respects your privacy, and we will NOT sell or provide your personal data to other third parties, or allow them to use your personal data for their own purposes. However, we would like to send you information from time to time by mail or email about our products and special offers in addition to the interest categories you've selected above. Read our Privacy Policy