More info
A series of refractory high entropy alloys, such as AlCoCr2FeMo0.5Ni, have high strength, high hardness, good high-temperature performance, excellent wear resistance, and corrosion resistance. RF plasma spheroidized refractory high-entropy alloy powder has the characteristics of high purity, good sphericity, no satellite ball, excellent fluidity, and few hollow particles and it is suitable for 3D printing, hot isostatic pressing, injection molding, laser cladding, and so on.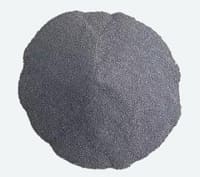 AlCoCr2FeMo0.5Ni Alloy Spherical Powder Particle Size
15-45μm, 15-53μm, 45-75μm, 45-105μm, 75-150μm. (Various granularities can be customized according to customer requirements).
AlCoCr2FeMo0.5Ni Alloy Spherical Powder Applicable Processes
Laser/electron beam additive manufacturing (SLM/EBM)
Injection molding (MIM)
Hot isostatic pressing (HIP)
Powder metallurgy (PM)
Spraying (SP) and other processes
AlCoCr2FeMo0.5Ni Alloy Spherical Powder Properties
Spherical powder
Smooth surface
Low oxygen content
Uniform particle size distribution
Good fluidity
The high density of loose and vibration density
AlCoCr2FeMo0.5Ni Alloy Spherical Powder Application
Used for manufacturing high-temperature components in aerospace, automotive engines, and energy fields.

Used to create coatings with excellent wear resistance and corrosion resistance.

Used as an additive to reinforce materials.

Used to prepare high-density, high-temperature oxidation-resistant, and corrosion-resistant sealing materials, applied in aerospace and chemical industries.
Particle Size Description
5-25μm (D10=5~10μm, D50=15~20μm, D90=20~25μm)

15-45μm (D10=15~20μm,D50=25~30μm,D90=35~40μm)

15-53μm (D10=15~20μm,D50=25~35μm,D90=45~50μm)

45-75μm (D10=45~55μm,D50=55~65μm,D90=70~75μm)

45-105μm (D10=50~60μm,D50=75~85μm,D90=95~105μm)

75-150μm (D10=80~90μm,D50=110~125μm,D90=135~150μm)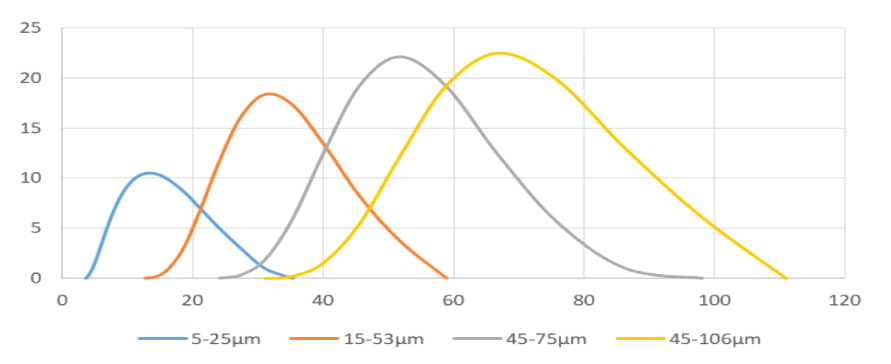 AlCoCr2FeMo0.5Ni Alloy Spherical Powder Storage and Packing
AlCoCr2FeMo0.5Ni Spherical High-entropy Alloy (HEA) Powder should be stored in a sealed container in a dry and cool place, and should not be exposed to air for an extended period of time. We offer vacuum-sealed packaging including 100g/bag, 500g/bag, 1kg/bag, and 25kg/drum, or we can offer customized packaging as per specific requirements.

Inquiry to Heeger Materials
Items marked with an asterisk (*) are required.
Privacy Information:
Heeger Materials respects your privacy, and we will NOT sell or provide your personal data to other third parties, or allow them to use your personal data for their own purposes. However, we would like to send you information from time to time by mail or email about our products and special offers in addition to the interest categories you've selected above. Read our Privacy Policy