More info
We specialize in producing custom compositions for commercial and research applications and for new proprietary technologies. Other sputtering targets, evaporation sources and other deposition materials is listed by material throughout the website.
Packing: The Manganese Telluride (MnTe) Sputtering Target are vacuum sealed. The MSDS and Material Certification Sheets will be packed with the product.
Lead time: 2-5 weeks for sputter target, 1-2 weeks for bonding.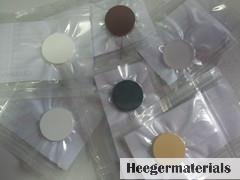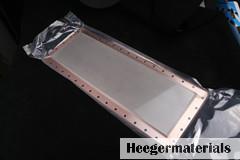 Please let us know the Purity and Shape you need and we'll give you feedback in 24 hours.
Inquiry to Heeger Materials
Items marked with an asterisk (*) are required.
Privacy Information:
Heeger Materials respects your privacy, and we will NOT sell or provide your personal data to other third parties, or allow them to use your personal data for their own purposes. However, we would like to send you information from time to time by mail or email about our products and special offers in addition to the interest categories you've selected above. Read our Privacy Policy