More info
Molybdenum Carbide (Mo2C) Powder is an excellent new functional material, which is widely used in various chemical fields such as high-temperature resistance, friction resistance, corrosion resistance, etc. Heeger Materials can provide high-quality Molybdenum Carbide (Mo2C) Powder at a competitive price.
Formula: Mo2C
Melting point: 2690℃
Density: 5.89 g/cm3
Molecular weight: 203.89 g/mol
Hardness: 1800 Knoop
CAS: 12069-89-5
Molybdenum Carbide Powder Chemical Analysis
Product

Particle Size FSSS (μm)

Chemical Composition (%)

C total

C free

Impurity (%max)

O

Fe

Ca

Si

S

P

HM-Mo2C-1

1.5-2.0

≥5.75

≤0.2

1.20

0.08

0.01

0.01

0.01

0.01

HM-Mo2C-2

2.0-3.0

≥5.75

≤0.2

0.40

0.05

0.01

0.01

0.01

0.01
Molybdenum Carbide Powder Properties
Molybdenum Carbide (Mo2C) Powder has an electronic structure and catalytic properties similar to those of precious metals. It is insoluble in water and lye, and slightly soluble in nitric acid, sulfuric acid, and hydrofluoric acid.
Molybdenum Carbide Powder Applications
Used in the production of molybdenum alloys
Used as an additive for steel
Used as a heating electrode in glass-melting furnaces
Used as catalyst
Used as tooling materials, wear-resistant materials, heat emitter materials, and high-temperature structural materials
Molybdenum Carbide Powder Storage and Packing
Molybdenum Carbide (Mo2C) Powder should keep stored in a dry and cool place. The vacuum packing is 100g, 500g, 1kg/bag, 25kg/drum, or as required.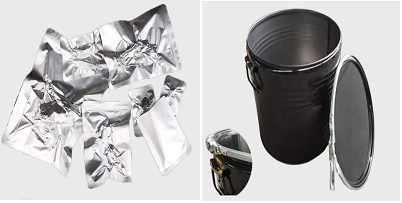 Inquiry to Heeger Materials
Items marked with an asterisk (*) are required.
Privacy Information:
Heeger Materials respects your privacy, and we will NOT sell or provide your personal data to other third parties, or allow them to use your personal data for their own purposes. However, we would like to send you information from time to time by mail or email about our products and special offers in addition to the interest categories you've selected above. Read our Privacy Policy