Silver is a relatively soft, shiny metal. It tarnishes slowly in air as sulfur compounds react with the surface forming black silver sulfide. Sterling silver contains 92.5% silver. The rest is copper or some other metal. It is used for jewellery and silver tableware, where appearance is important. Silver is used to make mirrors, as it is the best reflector of visible light known. Silver paints are used for making printed circuits. Silver bromide and iodide were important in the history of photography, because of their sensitivity to light. Even with the rise of digital photography, silver salts are still important in producing high-quality images and protecting against illegal copying. Silver threads are woven into the fingertips of gloves so that they can be used with touchscreen phones. The antomic mass of Silver is 107.8682 amu and the melting point is 961.93 °C (1235.08 K, 1763.474 °F). The density is 10.5 and the crystal is Cubic. Besides sputtering target, we also can offer Silver powder, bar, sheet, foil, disc, ribbon and filaments.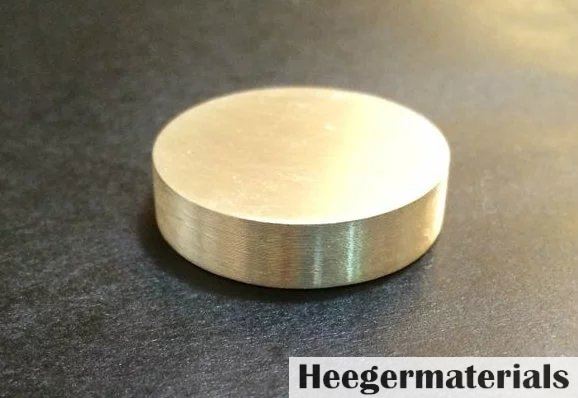 We specialize in producing custom compositions for commercial and research applications and for new proprietary technologies. Other sputtering targets, evaporation sources and other deposition materials is listed by material throughout the website.
Other Purity for Silver (Ag) Sputtering Target:99.99%
Other Shape for Silver (Ag) Sputtering Target: Discs, Plates, Column Targets, Step Targets, Custom-made
Packing: The Silver (Ag) Sputtering Target are vacuum sealed. The MSDS and Material Certification Sheets will be packed with the product.
Lead time: 2-5 weeks for sputter target, 1-2 weeks for bonding.