Tantalum is a shiny, silvery metal that is very resistant to corrosion. One of the main uses of tantalum is in the production of electronic components.  Because tantalum can be used to coat other metals with a very thin layer, a high capacitance can be achieved in a small volume. This makes tantalum capacitors attractive for portable electronics such as mobile phones. It is very resistant to corrosion and so is used in equipment for handling corrosive materials.  The atomic mass of Tantalum is 180.9479 amu and the melting point is 2996.0 °C (3269.15 K, 5424.8 °F). The density is 16.6 and the crystal is Cubic. Besides sputtering target, we also can offer Tantalum powder, bar, sheet, foil, disc, ribbon, and filaments.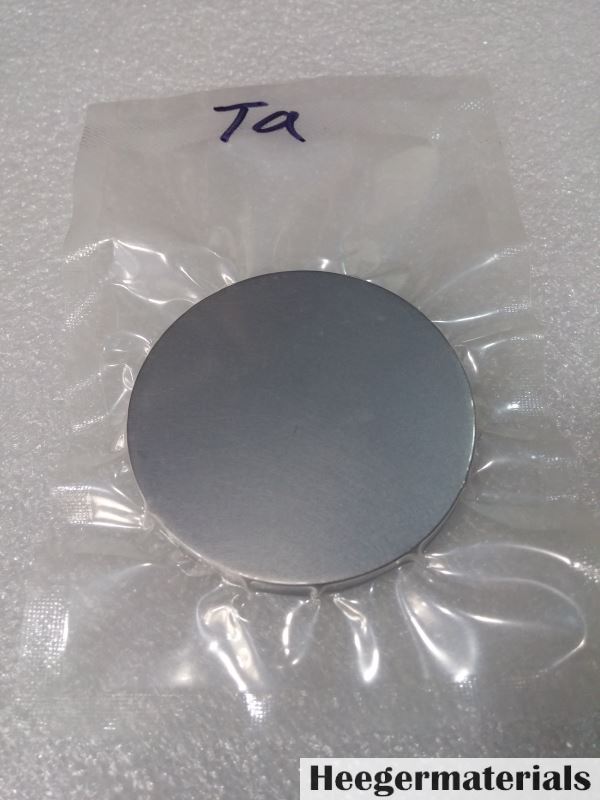 We specialize in producing custom compositions for commercial and research applications and for new proprietary technologies. Other sputtering targets, evaporation sources and other deposition materials are listed by material throughout the website.
Other Purity for Tantalum (Ta) Sputtering Target:99.9% - 99.95%
Other Shape for Tantalum (Ta) Sputtering Target: Discs, Plates, Column Targets, Step Targets, Custom-made
Packing: The Tantalum (Ta) Sputtering Target is vacuum-sealed. The MSDS and Material Certification Sheets will be packed with the product.
Lead time: 2-5 weeks for sputter target, 1-2 weeks for bonding.