Spherical Titanium Alloy Powder Description
Titanium alloy has strong corrosion resistance, good heat resistance, low elastic modulus, nonmagnetic, and many other features, after solid solution treatment and aging, far more strength higher than that of high strength aluminum alloy, magnesium alloy, and high-temperature alloy, even with ultra-high-strength steel, widely used in aerospace, national defense, ship, biological, medical, chemical industry, automobile, and other fields. For example, the amount of titanium alloy on the US F-22 fighter jet has reached as high as 41%, while the amount of aluminum alloy and steel is only 15% and 5% respectively.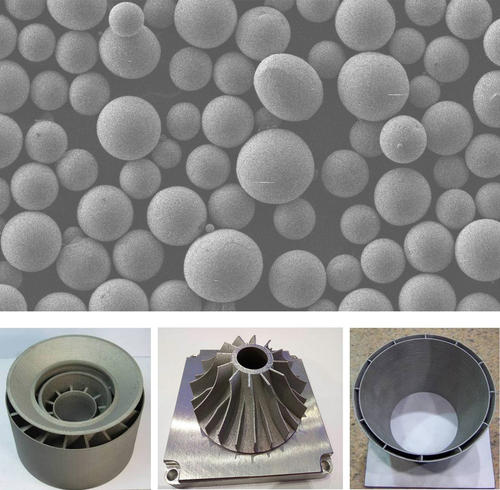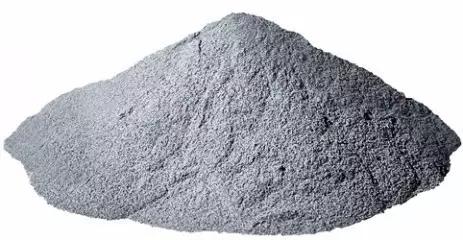 Spherical Titanium Alloy Powder

Particle Size

5-25μm, 15-45μm, 15-53μm, 45-75μm, 45-105μm, 75-150μm. (Various granularities can be customized according to customer requirements)
Spherical Titanium Alloy Powder A

pplication

Key aerospace components, electrodes, condensers, heaters, environmental pollution control devices, biomedical, hydrogen storage materials, and shape memory alloys.
Spherical Titanium Alloy Powder Grade
Grade

Chemical Composition

Particle Size Description

Element

impurities

Ti6Al4V

Al: 5.50-6.75

V: 3.50-4.50

Ti: Bal

Fe:≤0.3

C :≤0.08

N :≤0.05

H :≤0.015

O :≤0.2

Y :≤0.005

15-45μm

15-53μm

53-120μm

53-150μm

Ti-Cp

Ti:Bal

Fe:≤0.1

C :≤0.03

N :≤0.01

H :≤0.008

O :≤0.1

Res Each: 0.05

Res Toal: 0.2

15-45μm

15-53μm

53-120μm

53-150μm

TA15

Al:5.50-7.10

Mo:0.50-2.0

V :0.80-2.5

Zr:1.5-2.5

Si:≤0.15

Ti:Bal

Fe:≤0.25

C :≤0.08

N :≤0.05

H :≤0.015

O :≤0.15

Res Each:0.1

Res Toal:0.3

15-45μm

15-53μm

53-120μm

53-150μm

TC11

Al:5.80-7.00

Zr:0.80-2.00

Mo:2.80-3.80

Si:0.20-0.35

Ti:Bal

Fe:≤0.25

C :≤0.08

N :≤0.05

H :≤0.01

O :≤0.15

15-45μm

15-53μm

53-120μm

53-150μm

TC18

Al:4.4-5.7

Mo:4.0-5.5

V :4.0-5.5

Cr:0.5-1.5

Fe:0.5-1.5

Zr:≤0.30

Si:≤0.15

Ti:Bal

C :≤0.08
N :≤0.05
H :≤0.015
O :≤0.18
Res Each:0.1
Res Toal:0.3

15-45μm

15-53μm

53-120μm

53-150μm