Nickel Based: IN718 Spherical Powder
Alternative designation: 2.4668
Inconel 718 is a high-strength, corrosion-resistant nickel-chromium material used in a wide temperature range from cryogenic to high-temperature applications. The age-hardenable alloy can be readily fabricated, even into complex parts. Its welding characteristics, especially its resistance to post-weld cracking, are outstanding. The ease and economy with which IN718 can be fabricated, combined with good tensile, fatigue, creep, and rupture strength, have resulted in its use in a wide range of applications. Examples of these are components for liquid-fueled rockets, rings, casings, and various formed sheet metal parts for aircraft and land-based gas turbine engines, and cryogenic tankage. It is also used for fasteners and instrumentation parts.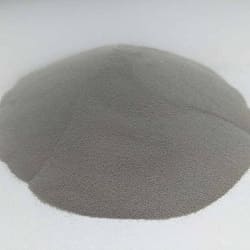 Inconel 718 Spherical Powder Characteristics
Product

Chemical Composition(wt%)

HM-Inconel 718

Fe

Ni

Nb

Mo

Cr

Al

Ti

N

Si

O

C

Balance

52.17

5.24

3.13

19.02

0.410

0.890

0.009

0.060

0.091

0.022

Physical Properties

Apparent Density

Tap Density

Hall Flow

4.2 g/cm3

4.9 g/cm3

18 s/50g

Particle Size Distribution

D10

D50

D90

21 μm

33.6 μm

53.2 μm
Inconel 718 Spherical Powder Particle Size
5-25μm, 15-45μm, 15-53μm, 45-75μm, 45-105μm, 75-150μm. (Various granularities can be customized according to customer requirements)
Inconel 718 Spherical Powder SEM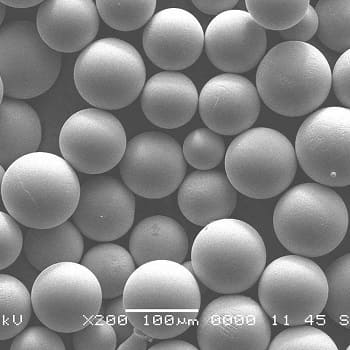 Inconel 718 Spherical Powder Production
We developed a unique powder production process to provide perfect spherical powders (patent pending). Any metal or alloy can be atomized according to your needs. Our processes are run with Argon as atomization gas in a dust-free production environment to guarantee maximum product quality. Any process (production, classifying, screening, packaging) can be done under Argon 5.0, so oxygen-free production can be guaranteed.
Inconel 718 Spherical Powder Screening
With various screening technologies (Cucciolini, Russel-Finex, Kellner) we can screen your powder at grain sizes from 10 to 1000 microns.
Inconel 718 Spherical Powder Classifying
With our state-of-the-art classifiers (Noll) we can provide narrow particle size distributions, produce ultrafine powders (d99<5 microns), or remove dust from your powders.
Inconel 718 Spherical Powder Packaging
Inconel 718 Spherical Powder should be stored in a sealed container in a dry and cool place, and should not be exposed to air for an extended period of time. We offer vacuum-sealed packaging including 100g/bag, 500g/bag, 1kg/bag, and 25kg/drum, or we can offer customized packaging as per specific requirements.