Sale!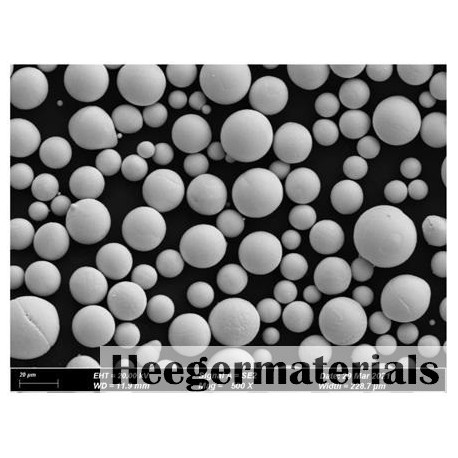 View larger
Tantalum Tungsten Alloy Spherical Powder, TaW Powder
ME7374-SP
New product
HM provides high-quality Tantalum Tungsten Alloy Spherical Powder such as Ta0W, and Ta2.5W at a competitive price, which can be used in scientific research or industrial production.
In Stock
Warning: Last items in stock!
Availability date: 03/01/2013
Please contact us if you need customized services. We will contact you with the price and availability in 24 hours.
More info
Our tantalum-tungsten alloy powders have uniform composition, concentrated particle size distribution (15‑53μm), high sphericity, and low oxygen content (O≤300ppm). It can meet the requirements of the 3D printing (additive manufacturing) process.
For special-shaped products, 3D printing can be used. We can not only provide relatively mature research on pure tantalum spherical powder but also provide tantalum-tungsten alloy spherical powder.
Tantalum Tungsten Alloy Spherical Powder Particle Size
5-25μm, 15-45μm, 15-53μm, 45-75μm, 45-105μm, 75-150μm. Various granularity can be customized according to customer requirements.
Tantalum Tungsten Alloy Spherical Powder Application
Tantalum-tungsten alloy is a rare metal alloy material with high density, high melting point, and high strength. It has high-temperature strength, good ductility, weldability, and excellent corrosion resistance. It is suitable for high temperature, high pressure, and corrosion resistance. etc. working environment.
Inquiry to Heeger Materials
Items marked with an asterisk (*) are required.
Privacy Information:
Heeger Materials respects your privacy, and we will NOT sell or provide your personal data to other third parties, or allow them to use your personal data for their own purposes. However, we would like to send you information from time to time by mail or email about our products and special offers in addition to the interest categories you've selected above. Read our Privacy Policy