Molybdenum crucibles types are organic crucibles, sintered crucibles, spinning crucibles, stamping crucibles, and welded crucibles. The molybdenum crucible can be manufactured with a cover to be a set. The cover is not always necessary. We can provide customized molybdenum crucible lids.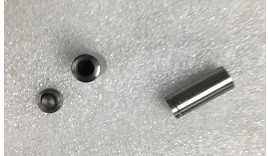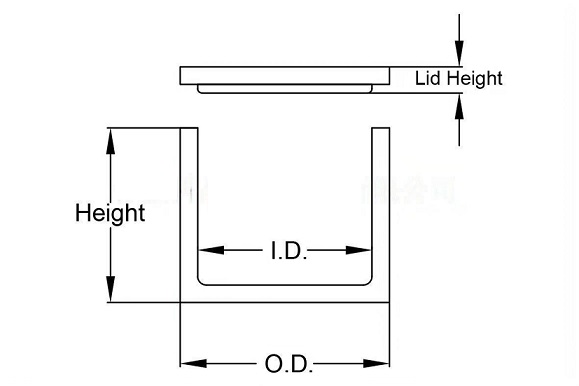 Molybdenum Crucible and Lids Specifications
Size: 10-500mm OD x 10-600mm H, customized

Material: Mo, TZM, MoLa Alloy

Production Method: Sintering, forging, sintering, and machining.

Purity: 99.95%, 99.99%
Molybdenum Crucible Capacity
With our many years of experience in the field of powder metallurgy, we produce crucibles of a particularly high density and purity. We can produce various molybdenum crucibles, such as round-mouth crucibles, taper crucibles, ellipse crucibles, and bottomless crucibles. It can be produced according to the customers' drawings.
Condition

Size(mm)

Tolerance(mm)

Diameter (mm)

High (mm)

Diameter (mm)

High (mm)

Sintering

10-500

10-600

±5

±5

Forging

10-130

10-200

±1

±2

Sintering and Machining

100-450

10-500

±0.5

±1
Molybdenum Crucible Production Method
The molybdenum crucible is sintered or forged from the high-purity molybdenum powder.
Hot pressing --> sintering --> tooling. Density, 9.8-10.0g/cc
Hot pressing --> sintering --> forging --> tooling. Density up to10.2g/cc
Sheets --> deep drawing --> tooling.
Molybdenum Crucible Application
The working temperature environment of the molybdenum crucible is generally above 2000℃. Molybdenum crucibles are widely used in sapphire single crystal growth furnaces, quartz glass smelting furnaces, rare earth smelting furnaces, and other industrial furnaces. Especially for sapphire single crystal growth furnaces, molybdenum crucibles with high purity, high density, no internal cracks, precise size, smooth inner and outer walls, etc., can control the success rate of seed crystals and the quality of pulling crystals during the growth of sapphire crystals.
Molybdenum Crucible Packing
The molybdenum crucible will be packed in a wooden case supported with soft materials to ensure that the products thus packed will not shift inside the cases.