Sale!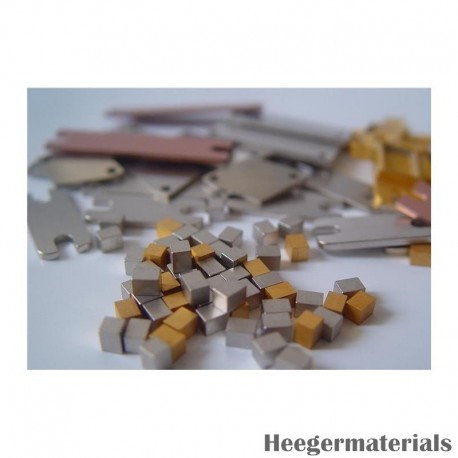 View larger
Copper Clad Molybdenum (CMC,CuMoCu) Laminates Alloy
HTMO1095
New product
Copper Clad Molybdenum (Cu/Mo/Cu) Alloy is a sandwich-structured composite material consisting of a molybdenum core layer and two copper-clad layers. It offers adjustable CTE, high thermal conductivity, and strength, and can be stamped into various components. Heeger Materials offers the best CMC products with different grades at competitive prices.

In Stock
Warning: Last items in stock!
Availability date: 03/01/2013
Please contact us if you need customized services. We will contact you with the price and availability in 24 hours.
More info
Cu/Mo/Cu(CMC) heat sink, also known as CMC alloy, is a sandwich-structured and flat-panel composite material. It uses pure molybdenum as the core material and is covered with pure copper or dispersion-strengthened copper on both sides. Besides, the copper-molybdenum copper heat sink has an adjustable coefficient of thermal expansion, high thermal conductivity, and high thermal stability.
HM can also provide S-CMC, a multi-layer structured CMC with improved symmetry to reduce stress and deformation, enhancing reliability. HS-CMC is a multi-layer composite sheet with molybdenum core material and perforations filled with oxygen-free copper, resulting in better thermal conductivity in the Z-direction. This effectively reduces thermal resistance and enhances heat transfer efficiency, making it suitable for high-frequency and high-power applications.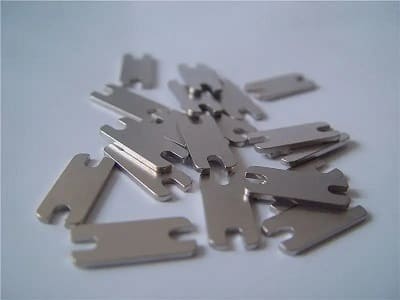 Copper Clad Molybdenum Materials Properties
CMC111 means the thickness of the layer, Cu:Mo:Cu = 1:1:1.
Grade

Density g/cm3

Coefficient of thermal

Expansion ×10-6 (20℃)

Thermal conductivity W/(M·K)

CMC111

9.32

8.8

305(XY)/250(Z)

CMC121

9.54

7.8

260(XY)/210(Z)

CMC131

9.66

6.8

244(XY)/190(Z)

CMC141

9.75

6

220(XY)/180(Z)

CMC13/74/13

9.88

5.6

200(XY)/170(Z)

S-CMC5:1:5:1:5 (Cu5Mo1Cu5Mo1Cu5)

9.2

12.8 (200℃)

6.1 (20-800℃)

350 (XY) /295 (Z)
Copper Molybdenum Copper Applications
Cu/Mo/Cu (CMC) heat sinks have similar applications to tungsten copper heat sinks.
Application field:
Thermal mounting plates

chip carriers for microwave components,
flanges and frames for RF and laser diode packages
LED packages, BGA packages, GaAs device mounts, etc.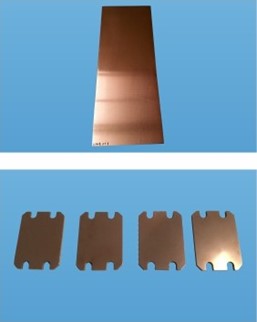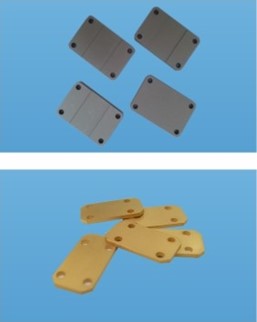 Inquiry to Heeger Materials
Items marked with an asterisk (*) are required.
Privacy Information:
Heeger Materials respects your privacy, and we will NOT sell or provide your personal data to other third parties, or allow them to use your personal data for their own purposes. However, we would like to send you information from time to time by mail or email about our products and special offers in addition to the interest categories you've selected above. Read our Privacy Policy