Sale!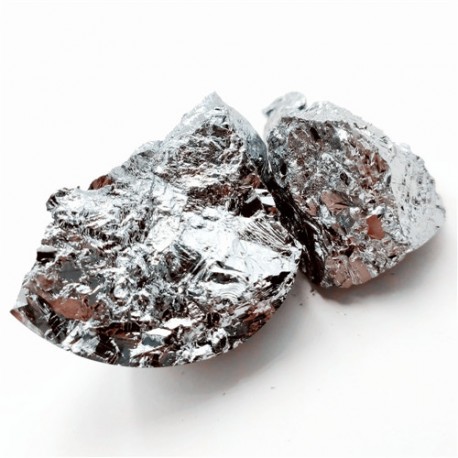 View larger
Germanium Antimony Tellurium | Ge2Sb2Te5 ( (GST225)) / Ge22Sb22Ge25
HTHP610
New product
Germanium Antimony Tellurium (Ge2Sb2Te5) is a composite semiconductor material composed of tellurium, germanium, and antimony elements. Heeger Materials can provide the best Germanium Antimony Tellurium (Ge2Sb2Te5/Ge22Sb22Ge25) with a purity of 99.99% and 99.999% in the size of lump and powder at a competitive price. The size can be tailored according to specific requirements.
In Stock
Warning: Last items in stock!
Availability date: 03/01/2013
Please contact us if you need customized services. We will contact you with the price and availability in 24 hours.
More info
Germanium Antimony Tellurium (Ge2Sb2Te5) has excellent optoelectronic properties and thermoelectric performance. Heeger Materials offers a selection of over 100 high-purity products, including metals, metal oxides, and metal salts, with 99.999% purity or higher.
High-purity and ultra-high purity Bismuth Germanium Antimony Tellu (Ge2Sb2Te5 / Ge22Sb22Ge25) materials are crucial components for the research, development, and production of advanced technologies that require optimum properties, performance, and quality.
Applications
Used in high-sensitivity detectors such as infrared detectors, photovoltaic cells, and light-emitting diodes.

Used in thermoelectric power generation devices and energy harvesting.

Used in infrared detectors, including infrared thermal imaging, infrared remote sensing, and infrared security.
Packing
Germanium Antimony Tellurium (Ge2Sb2Te5) is carefully packaged in carton boxes with foam protection to minimize damage during storage and transportation and to preserve the quality of our products in their original condition. The vacuum packing is 1kg/bag, 25kg/barrel, or based on specific requirements.
Inquiry to Heeger Materials
Items marked with an asterisk (*) are required.
Privacy Information:
Heeger Materials respects your privacy, and we will NOT sell or provide your personal data to other third parties, or allow them to use your personal data for their own purposes. However, we would like to send you information from time to time by mail or email about our products and special offers in addition to the interest categories you've selected above. Read our Privacy Policy