Sale!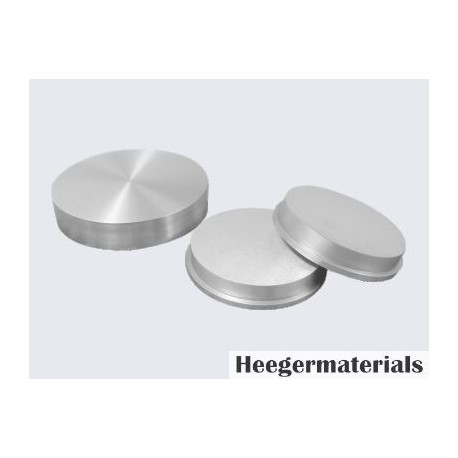 View larger
Molybdenum (Mo) Disc
HTMO1082
New product
Molybdenum Disc has the characteristics of high melting point, good strength, stable chemical composition, excellent processing performance, excellent conductivity and corrosion resistance, and small linear expansion coefficient. At present, the molybdenum circle is the best basic material for thyristor rectifier components.
In Stock
Warning: Last items in stock!
Availability date: 03/01/2013
Inquiry
Please contact us if you need customized services. We will contact you with the price and availability in 24 hours.
More info
Molybdenum disc includes pure molybdenum disc and coated molybdenum disc. Coated molybdenum disc is PVD or evaporation with Ruthenium (Ru), Rhodium (Rh), Nickel (Ni), Silver (Ag), Gold (Au), etc. Molybdenum discs are widely used as contact materials in silicon-controlled rectifier diodes, transistors, and thyristors. Molybdenum has similar coefficients of thermal expansion (CTE) to silicon combined with moderate thermal conductivity and is therefore appropriate for large area power devices where considerable heat is generated. Additional applications include the utilization of molybdenum as heat sink bases in IC's, LSI's, and hybrid circuits.
Heeger Materials (HM) is a trusted supplier of pure Molybdenum and Molybdenum alloy. We offer Molybdenum discs in various sizes. Other shapes are also available upon request.
Molybdenum Disc Specifications
Product

Molybdenum Disc

Size

Diameter: 1.0 mm – 150.0 mm (0.04" – 6.0")

Thick: 0.1 mm – 12.0+ mm (0.004" – 0.5"+)

Specifications

flatness<0.005mm, Parallelism<0.01mm,

Ra<0.063mm, tolerance: ±0.025mm.

Material

Molybdenum or Molybdenum alloy including Pure Molybdenum (Type 361), Molybdenum TZM (Type 364), Mo-Lanthanoxid (ML), and Drawing grade

Standard

ASTM B386

purity

99.95%, 99.99%

Coating

Ru, Rh, Ni, Ag, Au, etc.
Molybdenum Disc Applications
Silicon Controlled Rectifiers Diodes
Transistors
Thyristors (GTO 's)
Heat Sink Bases in IC's, LSI's and Hybrid Circuits
Moly Disc and Moly Square Dimensions
Molybdenum Disc

7 ~ 100mm Diameter

0.25 ~ 4.0mm Thickness

Molybdenum Square

25 ~ 100mm Width/Length

0.5 ~ 1.5mm Thickness

Flatness Tolerance

< 4um

Roughness

Ra 0.8
Molybdenum Disc Packing
The Mo disc will be packed in a wooden case supported with soft materials to ensure that the products thus packed will not shift inside the cases.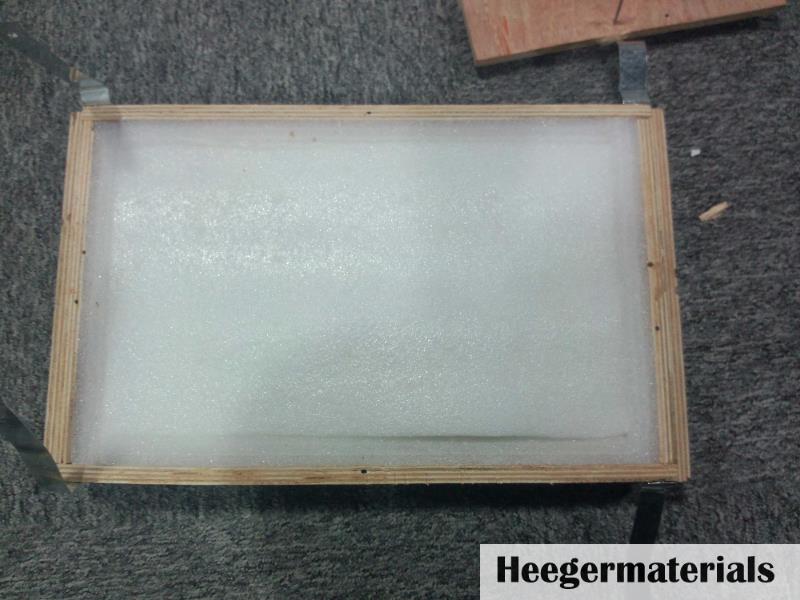 Inquiry to Heeger Materials
Items marked with an asterisk (*) are required.
Privacy Information:
Heeger Materials respects your privacy, and we will NOT sell or provide your personal data to other third parties, or allow them to use your personal data for their own purposes. However, we would like to send you information from time to time by mail or email about our products and special offers in addition to the interest categories you've selected above. Read our Privacy Policy