Sale!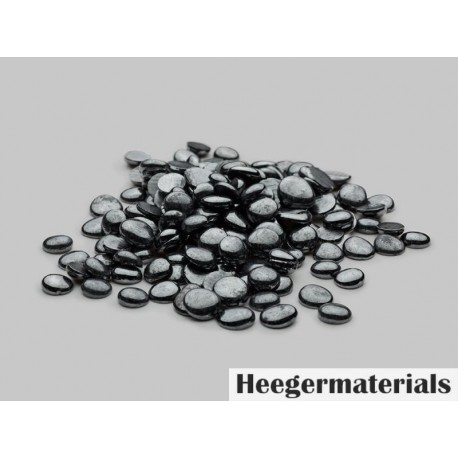 View larger
Selenium | Se
HTHP587
New product
Selenium (Se) is a non-metallic element commonly found in the Earth's crust and some ores. Heeger Materials can provide the best Selenium (Se) with a purity of 99.9%, 99.99%, 99.999%, and 99.9999% in size of lump, granule, and powder at a competitive price. The size can be tailored according to specific requirements.
In Stock
Warning: Last items in stock!
Availability date: 03/01/2013
Please contact us if you need customized services. We will contact you with the price and availability in 24 hours.
More info
The selenium monopolism is a red or gray powder with a grey metallic gloss. Of the six known solid allomorphs, three crystals (α, β, and grey triangular crystals) are the most important. Grey is the most stable crystal with a density of 4.81g/cm3. It also exists in three forms of amorphous solids: red, black, and two amorphous glass-shaped selenium. The former is brittle with a density of 4.26g/cm3; the latter is 4.28g/cm3 and the other is colloidal selenium.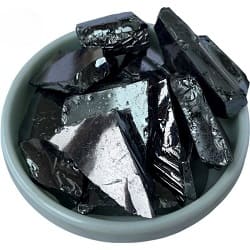 CAS: 7782-49-2
EINECS No.: 231-957-4
Atomic number: 34
Atomic weight: 78.96
Melting point: 221 ℃
Boiling point: 684.9 ℃
High-purity and ultra-high-purity Selenium (Se) materials are crucial components for the research, development, and production of advanced technologies that require optimum properties, performance, and quality.
Selenium (Se) Specifications
Product

Purity

Size

HM-Se granule

99.99% - 99.9999%

1-3 mm, 1-4mm, 1-5mm, 1-6mm, 2-4mm, 2-5 mm, 2-6 mm, 3-5 mm

HM-Se lump

99.9% - 99.9999%

1-13 mm

HM-Se powder

99.9% - 99.9999%

100 mesh, 200 mesh, or customized.

Note

The purity and size can be tailored according to specific requirements.
Selenium (Se) Application:
Electrolytic manganese industry: Selenium is added to the production of electrolytic manganese to enhance the current efficiency.

Glass industry: Selenium de-colors glass by neutralizing the green color due to the presence of iron. If red color is desired cadmium sulphoselenide is added. Selenium is also used in the production of privacy glass.

Agriculture: Since selenium is an essential micronutrient for animals it is used in premix for feed additives. It is also added to some special blends of fertilizers.

Metallurgy: Selenium is added to improve the machinability of carbon steel, stainless steel, and copper. It acts as a grain refiner in the grids of low-maintenance lead-acid batteries.

Pigment: Cadmium sulfoselenide compounds are added in plastics, glass, ceramics, and paints for the red or orange color.

Electronic/electrical: Due to infrared light transparency, Selenium is used in windows for infrared optical devices (lenses for CO2 lasers).

In solar cells, selenium is used in CIGS, CIS, and CdSe.
It is also used in some smaller electronic applications like thermoelectric devices. Lithium-selenium batteries are one of the most promising systems for energy storage but are still in an early stage of development.
Selenium (Se) Packing:
Selenium (Se) is carefully packaged in carton boxes with foam protection to minimize damage during storage and transportation and to preserve the quality of our products in their original condition. The vacuum packing is 1kg/bag, 25kg/barrel, or based on specific requirements.
Inquiry to Heeger Materials
Items marked with an asterisk (*) are required.
Privacy Information:
Heeger Materials respects your privacy, and we will NOT sell or provide your personal data to other third parties, or allow them to use your personal data for their own purposes. However, we would like to send you information from time to time by mail or email about our products and special offers in addition to the interest categories you've selected above. Read our Privacy Policy