Sale!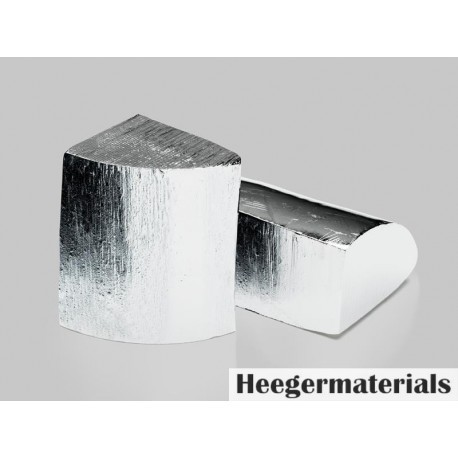 View larger
Lead | Pb
HTHP592
New product
Lead (Pb) has a relatively high density and is a typical heavy metal. Heeger Materials can provide the best Lead (Pb) ingot with a purity of 99.99%, 99.999%, 99.9999%, and 99.99999% at a competitive price. The purity and size can be tailored according to specific requirements.
In Stock
Warning: Last items in stock!
Availability date: 03/01/2013
Please contact us if you need customized services. We will contact you with the price and availability in 24 hours.
More info
Metal lead (Pb) is a kind of heavy non-ferrous metal material with corrosion resistance. It has the advantages of low melting point, high corrosion resistance, X-ray, γ -ray, and good plasticity, which is often processed into plates and pipes and is widely used in industrial departments such as chemical, cable, battery, and radioactive protection.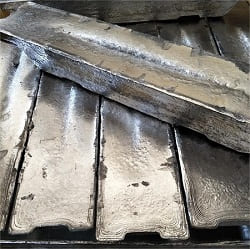 High-purity and ultra-high purity Leads (Pb) materials are crucial components for the research, development, and production of advanced technologies that require optimum properties, performance, and quality.
Atomic number: 82
Atomic weight: 207.19
Melting point: 327.5 ℃
Boiling point: 1744 ℃
Density: 11.29 g/cm3
Specifications
| | | | |
| --- | --- | --- | --- |
| Specification | Pb-5N (99.999%) | Pb-6N (99.9999%) | Pb-7N (99.99999%) |
| Total impurity content | ≤10ppm | ≤1ppm | ≤0.1ppm |
Application:
It is used as a raw material for manufacturing batteries, cables, bullets, and ammunition.
It is an additive to gasoline.
Lead compounds are used as raw materials for pigments, glass, plastics, and rubber.
It is widely used in manufacturing chemical and metallurgical equipment.
Lead alloys are used as bearings, movable type gold, and solders, etc.
It is used as a stabilizer for asphalt to extend pavement life.
It is used in high-power battery sets for manufacturing nuclear plant shielding and nuclear waste tanks, electric power department to adjust load and magnetohydrodynamic devices.
Packing:
Lead (Pb) is packed with dacron film and then covered with a sealed plastic film bag or in a polyethylene bottle to minimize damage during storage and transportation and to preserve the quality of our products in their original condition. The vacuum packing is 1kg/bag, 25kg/barrel, or based on specific requirements.
Inquiry to Heeger Materials
Items marked with an asterisk (*) are required.
Privacy Information:
Heeger Materials respects your privacy, and we will NOT sell or provide your personal data to other third parties, or allow them to use your personal data for their own purposes. However, we would like to send you information from time to time by mail or email about our products and special offers in addition to the interest categories you've selected above. Read our Privacy Policy