Sale!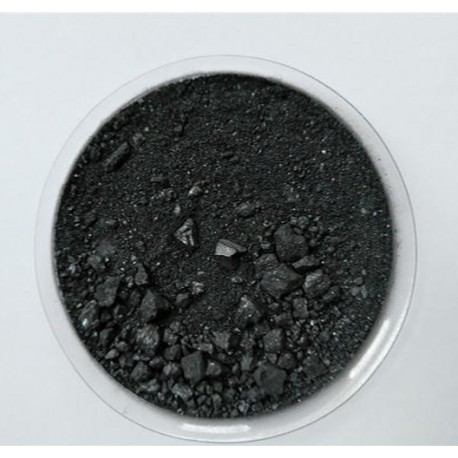 View larger
Lead Sulfide | PbS | CAS 1314-87-0
HTHP614
New product
Lead Sulfide is an inorganic compound with the chemical formula PbS. Heeger Materials can provide the best Lead Sulfide (PbS) with a purity of 99.99% and 99.999% in the size of lump and powder at a competitive price. The size can be tailored according to specific requirements.
In Stock
Warning: Last items in stock!
Availability date: 03/01/2013
Please contact us if you need customized services. We will contact you with the price and availability in 24 hours.
More info
Lead Sulfide (PbS) is one of the earliest materials to be used as a semiconductor as it tends to crystallize in sodium chloride. Heeger Materials offers a selection of over 100 high-purity products, including metals, metal oxides, and metal salts, with 99.999% purity or higher.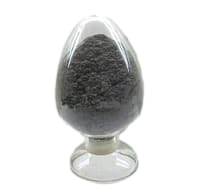 High-purity and ultra-high-purity Lead Sulfide ( PbS) materials are crucial components for the research, development, and production of advanced technologies that require optimum properties, performance, and quality.
Chemical formula: PbS
Purity:

99.9%-99.999 %

EINECS No.: 215-246-6
CAS: 1314-87-0
Molar mass:239.30 g/mol
Appearance: Black
Density:7.60 g/cm3
Melting point:1,118 °C (2,044 °F; 1,391 K)
Boiling point:1,281 °C (2,338 °F; 1,554 K)
Solubility in water:2.6×10−11 kg/kg (calculated, at pH=7) 8.6×10−7 kg/kg
Solubility product (Ksp):9.04×10−29
Magnetic susceptibility (χ):−84.0·10−6 cm3/mol
Refractive index (nD):3.91
Crystal structure: Halite (cubic), cF8
Lead Sulfide (PbS) Chemical Properties
Chemical Properties

Chemical Formula

PbS

Molecular Weight

239.30

CAS No.

1314-87-0

Group

Lead - 14
Sulfur - 16

Crystal Structure

Cubic

Symmetry Group

Fm3m

Lattice Constant

5.936 Å
Lead Sulfide (PbS) Electrical Properties
Electrical Properties

Magnetic Susceptibility

-0.0000836

Band Gap

0.37 eV

Electron Mobility

600 cm2/Vs

Hole Mobility

600 cm2/Vs
Lead Sulfide (PbS) Thermal Properties
Thermal Properties

Heat of Fusion

72 J/g

Heat of Formation

435 kJ/mol

Thermal Conductivity

2.30 W/mK
Lead Sulfide (PbS) Mechanical Properties
Mechanical Properties

Density

7.61 g/cm3

Melting Point

1117°C

Mohs Hardness

2.5
Lead Sulfide (PbS) Optical Properties
Optical Properties

Refractive Index

3.91
Related Products
Lead Sulfide ( PbS) Granules

Lead Sulfide ( PbS) Powder

Lead Sulfide ( PbS) Sputtering Target
Applications
Infrared detectors

Photo optic applications

Slip property modifier used in friction industry for enhancing heat conduction and regulating friction coefficient.

Packing:
Lead Sulfide (PbS) is carefully packaged in carton boxes with foam protection to minimize damage during storage and transportation and to preserve the quality of our products in their original condition. The vacuum packing is 1kg/bag, 25kg/barrel, or based on specific requirements.
Inquiry to Heeger Materials
Items marked with an asterisk (*) are required.
Privacy Information:
Heeger Materials respects your privacy, and we will NOT sell or provide your personal data to other third parties, or allow them to use your personal data for their own purposes. However, we would like to send you information from time to time by mail or email about our products and special offers in addition to the interest categories you've selected above. Read our Privacy Policy