Sale!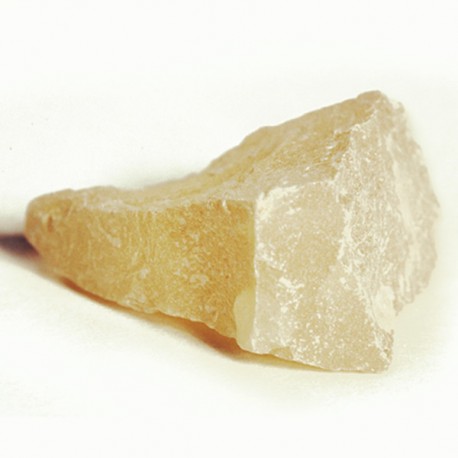 View larger
Zinc Sulfide Crystal Powder, Tablets, Granules| ZnS | CAS 1314-98-3
HTHP616
New product
Zinc Sulfide (ZnS) is a semiconductor material composed of sulfur and zinc in group II-VI compounds. Heeger Materials offers the best Zinc Sulfide (ZnS) Powder, tablets, granules, and lumps with a purity of 99.9% and 99.99% at a competitive price. The size can be tailored according to specific requirements.
In Stock
Warning: Last items in stock!
Availability date: 03/01/2013
Please contact us if you need customized services. We will contact you with the price and availability in 24 hours.
More info
Zinc Sulfide (ZnS) Crystal Granules and Powder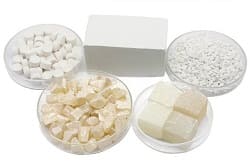 Zinc Sulfide is a kind of high-index material that can be used in optical and electro-optical applications, including beam splitters and bandpass filters, muti-layers.
From the original product ZnS powder to the development of sintered tablets and high-purity ZnS crystals, HM keeps on developing new specifications. High output, various types, and specifications, wide application. Our CVD ZnS crystal can also be applied in the infrared coating.
High-purity and ultra-high purity Zinc Sulfide (ZnS) Powder, tablets, granules, lumps, and ingots are crucial components for the research, development, and production of advanced technologies that require optimum properties, performance, and quality.
Specification: Crystal granules, 99.9% - 99.99%
Appearance: Light yellow, semitransparent
Size: 1-40mm, upon demand
Advantage: High quality, complete specifications, applied for multiple uses
Application Fields: Optical coating, decorative coating
Usage: Cold light coating; Filter; HR coating; Infrared coating
ZnS Material Properties
CAS Number

Density (g/cm3)

Evaporation

Temperature(℃)

Refractive Index

at 550nm

Transparency

Range(μm)

Evaporation Source

1314-98-3

4.10

1100

2.3~2.4

0.35~14.5

E

Applications

1. ZnS Sinter: Holographic anti-counterfeiting film, Decoration coating

2. ZnS Crystal: Cold light coating; Filter; HR coating; Infrared coating
Specification information
Type

Shape

Color

Purity

Package

Storage

Sinter

Tablets

10×6 mm

20*15 mm

30×17 mm

White to light yellow

99.9%

99.99%

1 KG/Bag

Avoid exposure to sunlight &acid

Keep dry

Cuboid piece

80*45*30 mm,

80*45*35 mm,

80*45*45 mm

Granules

1-3 mm, 3-5 mm, 3-12 mm

Crystal

Granules

1-40 mm

Upon demand

Light yellow

Transparent

99.99%

Cutting piece

10×10×10 mm

25×25×12 mm
Applications:
Used as analytical reagent, fluorescent body, and light conductor material.
Used in the manufacture of dyes, paints, pigments, glass, and curing oil.
Used as various filters and laser window coating.
Packing:
Zinc Sulfide (ZnS) is carefully packaged in carton boxes with foam protection to minimize damage during storage and transportation and to preserve the quality of our products in their original condition. The vacuum packing is 1kg/bag, 25kg/barrel, or based on specific requirements.
Inquiry to Heeger Materials
Items marked with an asterisk (*) are required.
Privacy Information:
Heeger Materials respects your privacy, and we will NOT sell or provide your personal data to other third parties, or allow them to use your personal data for their own purposes. However, we would like to send you information from time to time by mail or email about our products and special offers in addition to the interest categories you've selected above. Read our Privacy Policy