Sale!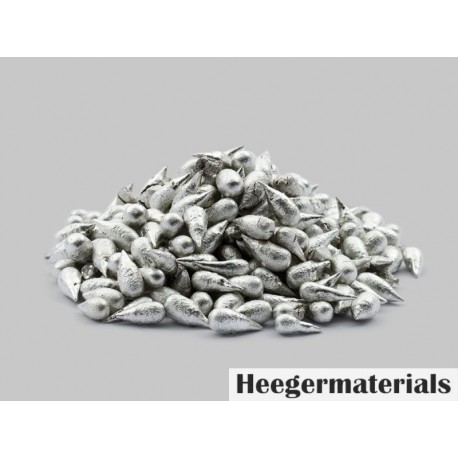 View larger
Tin | Sn
HTHP591
New product
Tin (Sn) is a softer texture metal with a lower melting point and strong plasticity. The metal tin is mainly used to make alloys. Heeger Materials supplies the best Tin (Sn) with a purity of 99.99% - 99.99999% in the size of ingot and granule at a competitive price. The size can be tailored according to specific requirements.
In Stock
Warning: Last items in stock!
Availability date: 03/01/2013
Please contact us if you need customized services. We will contact you with the price and availability in 24 hours.
More info
Tin (Sn) is soft and flexible, with a melting point of 231.89℃ and a boiling point of 2260℃. There are three isotypes: white tin, gray tin, and brittle tin. When you put it into a coal ball stove, it melts into a mercury liquid. It is stable and not easily oxidized by oxygen at room temperature, so it often maintains a silver luster. Tin is non-toxic and is often plated in the inner wall of a copper pot to prevent copper and warm water from producing toxic aerugenerine (alkali copper carbonate).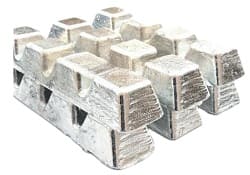 High-purity and ultra-high-purity Tin (Sn) materials are crucial components for the research, development, and production of advanced technologies that require optimum properties, performance, and quality.
Tin (Sn) Specifications
Product

Chemical Composition (%)

HM-Sn

Sn

Fe

Ni

Cu

Zn

As

Bal.

0.0012

0.0005

0.0005

<0.0005

<0.0005

Al

Sb

Pb

Bi

Cd

Ag

0.0005

<0.0005

0.0005

0.0005

<0.0005

0.0023

Size

Custom processing of various specifications and sizes can be done according to customer requirements.
Application:
Packing:
Tin (Sn) is carefully packaged in carton boxes with foam protection to minimize damage during storage and transportation and to preserve the quality of our products in their original condition. The vacuum packing is 1kg/bag, 25kg/barrel, or based on specific requirements.
Inquiry to Heeger Materials
Items marked with an asterisk (*) are required.
Privacy Information:
Heeger Materials respects your privacy, and we will NOT sell or provide your personal data to other third parties, or allow them to use your personal data for their own purposes. However, we would like to send you information from time to time by mail or email about our products and special offers in addition to the interest categories you've selected above. Read our Privacy Policy