Tantalum Marker Bands are essential tools for minimally invasive cardiovascular treatment. These bands, also known as tantalum imaging rings, enable doctors to accurately locate catheter positions during interventional treatment. Due to its high density, X-ray impermeability, and good biocompatibility, tantalum is widely used in medical devices. Moreover, its cost-effectiveness affords it an advantageous position compared to more expensive materials such as platinum-iridium alloys. By improving the accuracy of procedures, Tantalum Marker Bands enhance patients' overall surgical outcomes.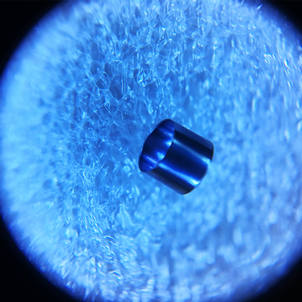 Tantalum Marker Band Dimensions
Outer diameter range: 0.2-8mm

Max accuracy of outer diameter: +/-0.003mm

Range of tube wall thickness:0.015-0.5mm

Max accuracy of wall thickness: +/-0.005mm

Max accuracy of length: +/- 0.05mm
After completion, watch with a microscope, Tantalum marker band ring has features of average metal gloss, no color changed by hydrogenation and oxidation, no scratch, no deformation, no skin needling, etc.
Tantalum marker band and platinum-iridium marker band

Comparison

Tantalum Marker Bands and Platinum-iridium Marker Bands have commonly used tools in interventional surgery. Compared with platinum-iridium, Tantalum has advantages such as good biocompatibility, X-ray impermeability, high density, and low cost.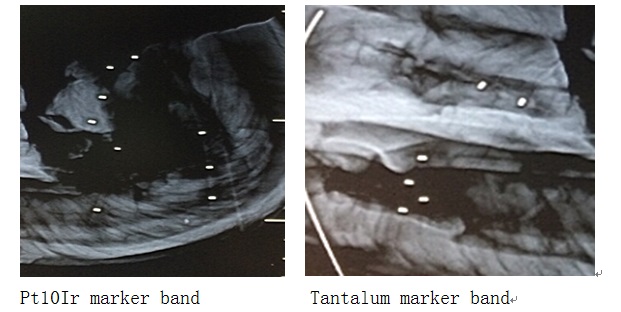 Tantalum Marker Band Applications
Tantalum Marker Bands are widely used in interventional medicine to mark the position of catheters and stents, providing accurate guidance for surgery. The main applications of Tantalum Marker Bands are:
Stent placement: Tantalum Marker Bands can be used to mark the position of stent placement in percutaneous interventions.
Target delineation: Tantalum Marker Bands can be used to mark the target area in radiation therapy, indicating the direction of radiation.
Identification of heart valve position: Placing Tantalum Marker Bands on artificial heart valves can increase diagnostic accuracy and surgical safety.