Tantalum powder has a series of excellent properties such as a high melting point, low vapor pressure, good cold processing performance, high chemical stability, strong resistance to liquid metal corrosion, and a large dielectric constant of the surface oxide film. Our tantalum powder has the characteristics of high purity (99.95%), low oxygen content (500ppm), and small particle size (1-3um).
HM provides high-quality Tantalum Powder at a competitive price, which can be used in Scientific research or industrial production.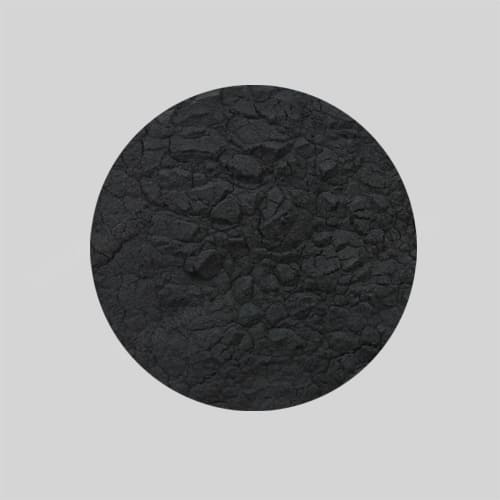 Tantalum Powder Types
Item No.

Description

Purity

Lot Size

ME73-3N5(SR)

Tantalum Metal Powder
Metallurgical Grade
-150 mesh or -325 mesh.

Ta > 99.95% (metals basis)
Nb < 0.010%, Fe < 0.005%, Ni < 0.005%, Si < 0.015%
O < 0.2%, H < 0.005%, N < 0.01%, C < 0.015%

10 kg
50 kg
100 kg

ME73-3N5(EB)

Tantalum Metal Powder
Electron Beam Grade
-150 mesh or -325 mesh.

Ta > 99.95% (metals basis)
Nb < 50 ppm, Fe < 25 ppm, Ni < 50 ppm, Si < 10 ppm
O < 2000 ppm, N < 50 ppm, C < 50 ppm

10 kg
50 kg
100 kg

ME73-3N5(CP)

Tantalum Metal Powder
Various Capacitor Grades
Ask for detailed specs.

Ta > 99.95% (metals basis)
O 1600~2800 ppm, N 70~300 ppm, C 70~100 ppm
Nb < 50 ppm, Fe+Cr+Ni < 150 ppm, Si < 10 ppm
Specific capacitance: 3,500 to 40,000 µfv/g

10 kg
50 kg
100 kg
Heeger Materials offers broad selections of bulk density, particle size range, and purity. The purity includes commercially pure, 3N (99.9%), 3N5 (99.95%), 4N (99.99%), and 4N5 (99.995%).
Tantalum Powder Inventory
*Special particle sizes can be customized upon your request
Tantalum Powder Applications
Tantalum metal powder can be used in sputtering targets, alloys, thermal and chemical resistant coating, 3D printing (additive manufacturing), and electrolytic capacitors. There are four types of powders:
Nodular powder from the chemical reduction of tantalum salt or oxide. The resulting powder is aggregated consisting of primary particles and pores. It has a relatively low density and high surface area.
EB powder from hydride and de-hydride of electron bean or arc melted ingot. The particle of this powder is typically angular and non-aggregated.
Capacitor Grades powder can be used to manufacture high-performance chip or dipping-type tantalum electrolyte capacitors.
Spherical powder from plasma inert gas atomization. This generates a spherical shape with a smooth surface that has excellent flow characteristics. The powder is particularly suitable for 3D printing.
Tantalum Powder Packing
The tantalum powder is carefully handled to prevent damage during storage and transportation.