More info
Barium Nitride (Ba3N2) Powder, composed of barium and nitrogen elements, is relatively stable at room temperature and does not easily react with common chemicals. HM provides high-quality Barium Nitride (Ba3N2) Powder at a competitive price, which can be used as chemical reagents.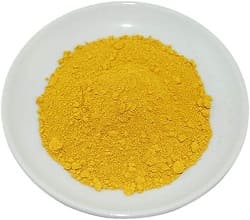 Formula: Ba3N2
Molecular weight: 439.99
Density: 4.78 g/cm3
CAS No.: 12047-79-9
Barium Nitride Powder Properties
High hardness

Excellent h

eat resistance

High electrical conductivity
Barium Nitride Powder Production Process
The barium metal is placed in a nickel boat and nitrided for a long time at 560°C in a purged N2 gas stream. Or, when the absorption of nitrogen slows down, the temperature is increased to 700-750°C. After the distillation and purification of fine fibrous calcium metal in a nickel boat, in the purified N2 gas stream heated at 450 ℃ 3 ~ 4 h. Because, at this temperature calcium metal crystalline transformation (hexagonal crystal Ba → body-centered cubic Ba), the metal lattice structure becomes loose, so the nitriding reaction is fast, that is, the barium nitride.
Barium Nitride Powder Application
Barium Nitride Powder Storage and Packing
Barium Nitride (Ba3N2) Powder should be kept sealed and stored in a cool and dry place, and make sure the workroom is well-ventilated or exhausted. The vacuum-packing is 1kg/bag, 25kg/drum, or as required.

Inquiry to Heeger Materials
Items marked with an asterisk (*) are required.
Privacy Information:
Heeger Materials respects your privacy, and we will NOT sell or provide your personal data to other third parties, or allow them to use your personal data for their own purposes. However, we would like to send you information from time to time by mail or email about our products and special offers in addition to the interest categories you've selected above. Read our Privacy Policy