More info
Zirconium Nitride (ZrN) Powder has very good physical and chemical stability, high hardness, high melting point, high-temperature resistance, corrosion resistance, and wear resistance. HM provides high-quality Zirconium Nitride (ZrN) Powder at a competitive price, which can be used in manufacturing hot pressing crucibles, refining metal aluminum, bismuth, cadmium, lead, and tin.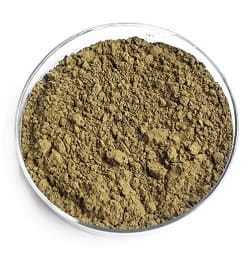 Formula: ZrN

Purity: >99.9%

Molecular Weight: 105.23

Density:

7.09g/cm3
Volume Density: 3.20g/m³
Melting Point: 2980℃
Microhardness: 9.8~19.6GPa
Moh's hardness: 8~9
Average grain Size: 500nm
Specific surface area: 33.10m²/g
CAS: 25658-42-8
Zirconium Nitride Powder Chemical Analysis
Product

Purity (%)

Particle D50 (μm)

Impurity (ppm)

Al

Ca

Mg

Cu

Mn

Na

Co

Ni

Si

Pb

HM-ZrN-1

99.99

<2

10

5

10

5

5

10

8

5

10

2

HM-ZrN-2

99

<10

15

10

10

10

10

20

8

5

15

5
Zirconium Nitride Powder Properties

High purity: 99%~99.99%
Small particle size: min50-100nm
Concentrated distribution
Typical products: 1-3μm, 10-60μm
Zirconium Nitride Powder Applications
Thermal wear-resistant materials
Corrosion-resistant material
High-temperature ceramic conductive materials
High-resistance film resistors
In the jewelry industry for decorative films
Nanocomposite hard tools, carbide
Copper-silicon contact diffusion barrier in the semiconductor industry
Dispersion-reinforced material
Protective layer alloy material
Zirconium Nitride Powder Storage and Packing
Zirconium Nitride (ZrN) Powder should be sealed and kept in a dry and cool environment, and should not be exposed to air for a long time to prevent moisture agglomeration, which will affect the dispersion performance and use effect, and should avoid heavy pressure and contact with oxidant, and be transported according to general cargo. The vacuum packing is 100g, 500g, 1kg/bag, 25kg/barrel, or as required.

Inquiry to Heeger Materials
Items marked with an asterisk (*) are required.
Privacy Information:
Heeger Materials respects your privacy, and we will NOT sell or provide your personal data to other third parties, or allow them to use your personal data for their own purposes. However, we would like to send you information from time to time by mail or email about our products and special offers in addition to the interest categories you've selected above. Read our Privacy Policy