Sale!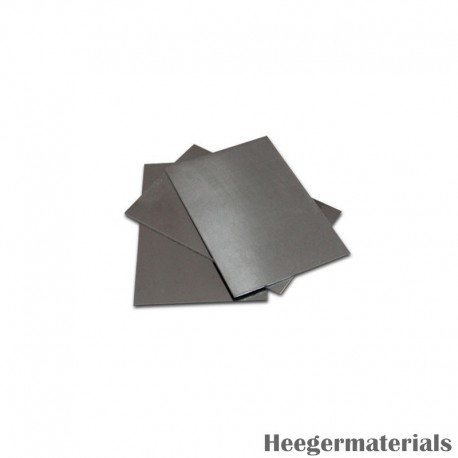 View larger
Tantalum Sheet (Ta Sheet)
HTTa0003
New product
The tantalum (Ta) sheet is made according to ASTM B708. Pure tantalum sheets are available in 99.95% and 99.99% purity. We can also provide tantalum and tantalum alloy sheets at a competitive price.
In Stock
Warning: Last items in stock!
Availability date: 03/01/2013
Inquiry
Please contact us if you need customized services. We will contact you with the price and availability in 24 hours.
More info
Tantalum sheets are often deformed very well even far below room temperature. Whether for punching, cutting, deep drawing, or pressing: you'll be able to machine our tantalum sheets without difficulty to meet your specific needs. Tantalum is significantly corrosion-resistant. Acids and bases cannot damage our sheets. Sheets fabricated from tantalum are used for instance within the chemical industry for water purification or as a diffusion barrier in x-ray machines.
Tantalum Sheet Specifications
| | |
| --- | --- |
| Product | Tantalum and Tantalum Alloy Sheet |
| Dimensions | Thickness 0.001"- 0.1875" x Width > 6"  x Length |
| Materials | UNS R05200, UNS R05400, R05252 Ta-2.5W, R05255 Ta-10W, R05240 Ta-40Nb |
| Standard | ASTM B365, ASTM F560 (Medical Grade) |
| purity | >=99.95% or 99.99% |
 *If the thickness >0.1875", please check the tantalum (Ta) plate. *If the width <6", please check the Tantalum (Ta) & Tantalum Alloy Foil/Plate/Ribbon.
Tantalum and Tantalum Alloy UNS Grade
R05200, unalloyed tantalum, electron-beam furnace or vacuum-arc melt, or both

R05400, unalloyed tantalum, powder-metallurgy consolidation.

R05255, tantalum alloy, 90 % tantalum, 10 % tungsten, electron-beam furnace of vacuum-arc melt, or both.

R05252, tantalum alloy, 97.5 % tantalum, 2.5 % tungsten, electron-beam furnace or vacuum-arc melt, or both.

R05240, tantalum alloy, 60 % tantalum, 40 % niobium, electron-beam furnace or vacuum-arc melt.

Other tantalum alloys

 also can be customized.
Tantalum Sheet Order Information
Orders for material under this specification shall include the following information:
Quantity (weight, number of pieces, or other suitable measures of quantity)

UNS grade (See above Tantalum and Tantalum Alloy UNS Grade)

Dimensions (Thickness, width, and length)

Additions to the specification and supplementary requirements, if any
Tantalum Sheet Packaging
Our Tantalum sheet will be packed in a wooden case supported with soft materials to ensure that the products thus packed will not shift inside the cases.
Inquiry to Heeger Materials
Items marked with an asterisk (*) are required.
Privacy Information:
Heeger Materials respects your privacy, and we will NOT sell or provide your personal data to other third parties, or allow them to use your personal data for their own purposes. However, we would like to send you information from time to time by mail or email about our products and special offers in addition to the interest categories you've selected above. Read our Privacy Policy